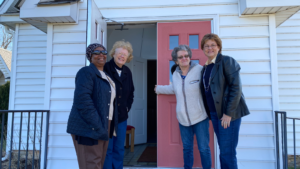 Come join our church family!
Sunday 11:15 am church service, alternating Holy Eucharist and Morning Prayer services, in collaboration with St. Andrews Glenwood, beginning September 12th, 2021,
Priest In Charge – The Rev.Dina van Klaveren
Deacon – Amy Shimonkevitz
Deacon Candidate – Jennifer Grimelli
https://www.facebook.com/St-Pauls-Episcopal-Church-Poplar-Springs-MD-219531328163244/
Thank you for visiting the St. Paul's website. Please join us in person for Sunday services (call to reserve a spot and be sure to be fully vaccinated)

SURVEY:
Are you a regular FB viewer of our Sunday service?  Yes. No.
Do you reside in our neighboring communities?  Yes. No.
Would you like to be contacted?
Yes – include email or phone
No – thank you for your input.