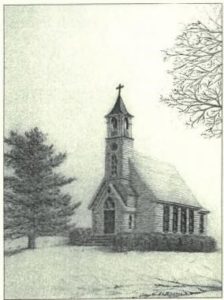 St. Paul's is a small church but our efforts are huge! We impact the local and global community. Come and see us for your spiritual growth and volunteer opportunity!
Holy Eucharist service Sundays at 9 am on Facebook live, with our long term supply priest Father William Thompson – Uberuaga , with the last Sunday of each month being a morning prayer service with Holy Eucharist.
Senior Warden – Jeff Spaulding
Junior Warden – Pete McIntosh
Vestry – Wendy Gahm, Stephen Jones, William Toole, Kathleen Alexander, Phyllis Weston, Suzanne Bourg
Secretary – Lynda Sheckels -Office hours Monday through Thursday 9 am to noon – 410 489 4411
Our Mission: To carry the good news of Jesus Christ into the community by word and deed and to help all people experience God's presence in their daily lives.