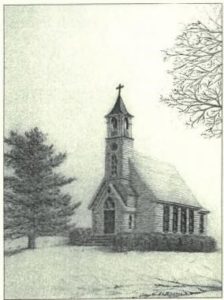 St. Paul's is a small church but our efforts are huge! We impact the local and global community. Come and see us for your spiritual growth and volunteer opportunity!
Holy Eucharist service Sundays at 9 am with our long term supply priest Father William Thompson – Uberuaga , with the last Sunday of each month being a morning prayer service with Holy Eucharist. Following service, please join us for our fellowship hour! We are currently working on virtual services, email us for more information on joining, and for online giving, click here:  https://episcopalmaryland.org/my-offering/
Senior Warden – Jeff Spaulding
Junior Warden – Pete McIntosh
Vestry – Wendy Gahm, Stephen Jones, William Toole, Kathleen Alexander, Phyllis Weston, Suzanne Bourg
Secretary – Lynda Sheckels -Office hours Monday through Friday 9 am to noon – 410 489 4411
Our Mission: To carry the good news of Jesus Christ into the community by word and deed and to help all people experience God's presence in their daily lives.